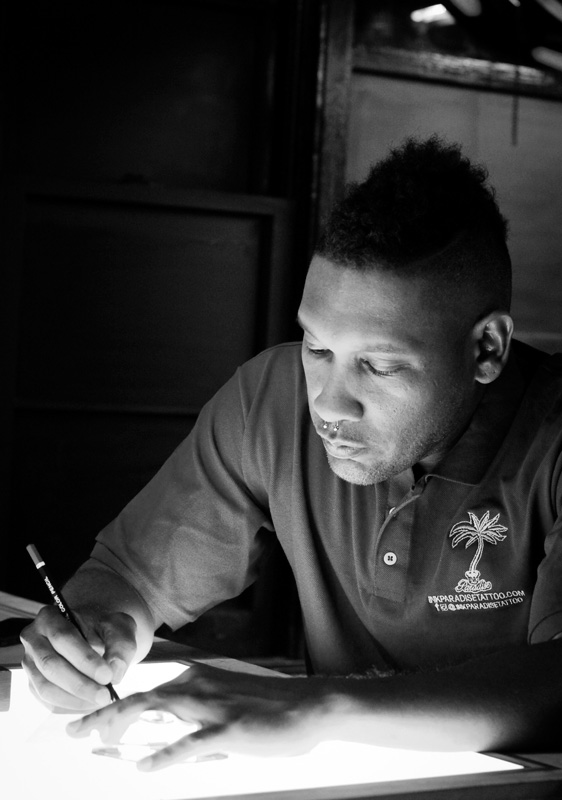 Angel rivera
Angel Rivera was born in Germany and now lives in Marietta, GA. He's been tattooing part time for years, but decided to take it full time about three years ago and quit his second job to do so. Multi-talented Angel tattoos black and grey realism, color, new school, lettering, illustrative and freehand work. But his favorite works are black and grey realism and illustrative color.
When Angel isn't creating beautiful work for his clients, he enjoys learning new techniques in tattooing, drawing, painting, making music and spending time with his family. If he could tattoo anyone it would be his older sister. She passed away and never got to see him in action.
Angel enjoys doing large pieces of work. He says he would rather tattoo one person a day and really get to know them. He would much rather take his time to do the very best he can, even if it takes longer than expected. Angel is available on an appointment basis, but gladly takes walk-ins as well. Stop by Ink Paradise today and have Angel create you a work of art!